Inline vs. Account-based Registration: Part 2
Oct 18, 2010
In our last article we made a brief overview of inline vs. account-based registration options for your event website. While inline regitration is essentially a quicker and more streamlined way of offering registraiton on your website, account-based registrations are a powerful way of incorporating contact management, communications, marketing and association management into your event organization.
How does it work?
When you opt for our account-based registration format, you are incorporating our powerful CRM (customer relationship manager) into your event management system. This means that for every transaction that occurs on your system, whether it be an event registration or a subscription to online content or a listing in a directory, your end-users will be prompted to first create a personal account in order to access these diverse functions.
For example: The first time an end user comes to your website to register for an event, they will have to create an account with the information that you require (as well as the required contact and billing information). Each subsequent time they come to the website to either register for new events, update their existing program selection, purchase additional tickets, or request their itinerary/password/receipt/etc., they will only need to login and all of this information will be available in their personal account management area.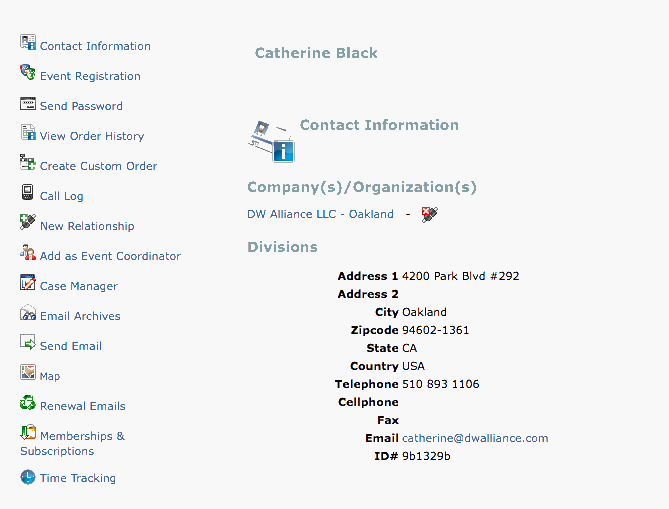 The account consists of:
A username (email) and password
Access to an online account management area that includes the user's contact information
The option to include other customized categories in the CRM to capture the kind of data that's relevant to your organization
Credit card information is stored in a safe and secure, invisible area of the CRM to facilitate future purchases
The option to upload documents and other relevant materials to a user account
A history of the client's transactions, purchases, event attendance, and other activities connected to the system
Authorized access on the back-end by your staff
What are the advantages?
Users can view, update and modify their accounts without having to go through your staff (with the exception of purchase history and other sensitive data)
You capture the contact and usage history of all your event attendees and clients
Extracting targeted lists for specific email or bulk mailing campaigns is easy, based on database categories or attendance histories
Your contact database, financial histories and marketing lists are integrated into your event management system, saving you the time and energy of transferring data back and forth between external programs


Page 1 of 1



Create Discussion